Music Festivals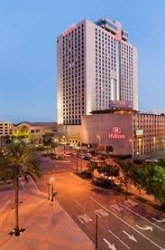 Hilton Riverside
2 Poydras St

New Orleans LA

Note: Any copyrights, trademarks, trade names used within this website are for descriptive purposes only. We are not acting on the authority of or the permission of the Essence. We are a travel company providing access to the national events.
Your 2016 Tax Season Promo Includes The Works:
3 Days and 2 Nights (Fri - Sat)
1 Free Night Of Choice
Tickets To The All White Boat Party (Sat)
Tickets To The Exclusive Comedy Show
Tickets To The Poets Lounge
Tickets To The Infamous Fashion Show
Gift Bag & Keep Sake T-Shirt
Additional Nights $385 (Includes Tax)
Pricing Information

4 People:
$599.00 per person
3 People:
$605.00 per person
2 People:
$750.00 per person
1 Person:
$1100.00 per person
Payment Plan
Hold Your Package Today To FREEZE The Price & Package:
Once Held, We Create You A VIP Group Link, THEN Friends
Can Pay Through Link w/Their Own Cards & See Package Details.
Pay $43.98 to hold today
Pay $200 on or before 2/09/16
Pay $200 on or before 3/15/16
Pay $200 on or before 4/12/16
Pay FINAL on or before 5/17/16
*Registration payments are not apart of the package cost. The registration payment holds the package while you make payments | creates a group account & takes package out of inventory.