Music Festivals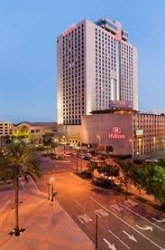 Hilton Riverside Hotel
2 Poydras



Note: Any copyrights, trademarks, trade names used within this website are for descriptive purposes only. We are not acting on the authority of or the permission of the Essence. We are a travel company providing access to the national events.
Host Hotel Package Deal
JULY 3-6,2020
PACKAGE INCLUDES:
EARLY BIRD SPECIAL
ONE NIGHT OF ESSENCE CONCERTS FREE
..with on time payments

$50 OFF PACKAGE AT FINAL PAYMENT
...with on time payments

ONE FRIDAY NIGHT PARTY OR EVENT

(1) FREE NIGHT STAY -LIMITED TIME
PLUS ALL OF THIS IS ALSO INCLUDED IN PACKAGE PER PERSON
3 Days and 2 Nights (Fri - Sat) HOTEL STAY
1 FREE NIGHT stay (Thursday or Sunday)
Sat 4th of July Mardi Gras MANISON Theme Party
Tickets To The Exclusive Comedy Show (Sunday)
Tickets To The Spoken Word Concert (Sunday)
Black Film Review (Sunday)
Live Taping Of "Return Of Charades" Game Show Pilot
Gift Bag & Keep Sake T-Shirt
More Package Details:
Additional nights $375 (Includes Tax) Per Night NOT Per Person
All prices listed per person
Packages are based on one room and the number of people in that room
Check In 4p - Check Out 12noon (early check is possible make request at final payment)
Parking Not Included ( we do not suggest a rental for this event) You will be central action
Pricing Information

4 People:
$850.00 per person
3 People:
$950.00 per person
2 People:
$1075.00 per person
1 Person:
$1550.00 per person
Payment Plan
All payments are per person. You can book as many people as you like for this package. The package is presented, based on one room & the number of people in that room. These prices are final with exception of $10 booking fee at end. Once booked you receive a VIP Link, that is your account with your package details, please review. Late fee can apply to late payments see account.
Pay $50 to hold & register today

Pay $200 on or before 8 / 6 / 2019

Pay $150 on or before 9 / 17 / 2019

Pay $300 on or before 10 /15 / 2019

Pay in Full on or Before: 11 / 12 / 2019
*Registration payments are not apart of the package cost. The registration payment holds the package while you make payments | creates a group account & takes package out of inventory.