Urban Ski Weekend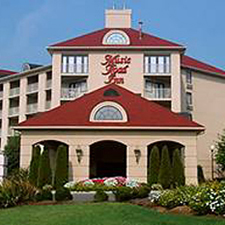 Music Road Hotel
303 Henderson Chapel Road

Pigeon Forge TN
37863
2019 URBAN SKI COMPLETE PACKAGE:
Event Dates: Feb 1 - 3, 2019
The Urban Ski Weekend Package Includes:
Access to ALL PARTIES & EVENTS,
See List Of Events Here: http://www.thesetnetwork.com/partypass/ski-2019/

Up to 28 Hours Of Open Bar

3 days & 2 Nights In Host Hotel Plus

(1) FREE NIGHT - Super Bowl Sunday

FREE Breakfast each day (including day of check out)
Your Package Also Includes:
Wine Tasting | Shopping Outlet Excursions | City Tour
Upgrades Available: All Upgrades Payable at FINAL payment, except ski excursion
Fire Place Or Jacuzzi King Bed Suites additional $40 per person

The Sunday Ski Excursion ($99 per person) (Includes: Lessons & ALL Ski Equipment) - pay on arrival

Bottle & Table Service - Available On Site At Check In (Limited # Still Available)
Pricing Information

4 People:
$475.00 per person
3 People:
$499.00 per person
2 People:
$549.00 per person
1 Person:
$575.00 per person
Payment Plan
Hold Your Package Today To FREEZE The Price & Package:
Once Held, We Create You A VIP Group Link, THEN Friends
Can Pay Through Link w/Their Own Cards & See Package Details.
Pay $25 today to hold package

$100 on or before 11 / 13 / 18

$150 on or before 12 / 11 /18

FINAL payment on or before 01 / 08 /19
*Registration payments are not apart of the package cost. The registration payment holds the package while you make payments | creates a group account & takes package out of inventory.