Urban Ski Weekend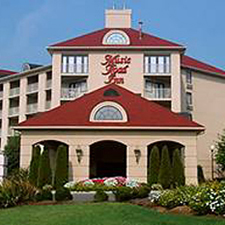 Music Road Hotel
303 Henderson Chapel Road

Pigeon Forge TN
37863
2018 URBAN SKI COMPLETE PACKAGE:
Event Dates: Feb 2 - 5, 2018
The Urban Ski Weekend Package Includes:
Access to ALL PARTIES & EVENTS,
See him there: http://www.thesetnetwork.com/partypass/UrbanSki/

Up to 36 Hours Of Open Bar

3 days & 2 Nights In Host Hotel Plus

(1) FREE NIGHT - Super Bowl Sunday

FREE Breakfast each day (including day of check out)
Your Package Also Includes:
Wine Tasting | Shopping Outlet Excursions | City Tour
Upgrades Available:
Party Bus: Leave ATL Airport 1p on Friday, Returns Monday After 4p. Do Not Book Flights Home Before 4p.
45 each way. Pay For This Option At Final Payment Time

Fire Place Or Jacuzzi King Bed Suites additional $40 per person < pay at final payment

The Sunday Ski Excursion ($99 per person) (Includes: Lessons & ALL Ski Equipment) - pay on arrival

Bottle & Table Service - Available On Site At Check In (Limited # Still Available)
Pricing Information

4 People:
$425.00 per person
3 People:
$450.00 per person
2 People:
$495.00 per person
1 Person:
$535.00 per person
Payment Plan
Hold Your Package Today To FREEZE The Price & Package:
Once Held, We Create You A VIP Group Link, THEN Friends
Can Pay Through Link w/Their Own Cards & See Package Details.
Pay $25 today to hold package
$175 on or before 11/ 07 / 17
$200 on or before 12 / 12 / 17
Final Payment on or before 1 / 09 / 18
*Registration payments are not apart of the package cost. The registration payment holds the package while you make payments | creates a group account & takes package out of inventory.