We Reserve The Right To Change, Exchange And / Or Move Times Of Events

IMPORTANT NOTICE
THIS MAY NOT BE THE FINAL CONFIRMATION OF EVENTS FOR THE WEEKEND. TO INSURE YOU GET ALL THE UPDATES, RECHECK THIS LINK NO SOONER THAN 7 DAYS PRIOR TO ATTENDING. CHANGES MADE OVER TIME WILL BE IN YELLOW FOR EASY REFERENCE 
We reserve the right to change, exchange and / or move times of events.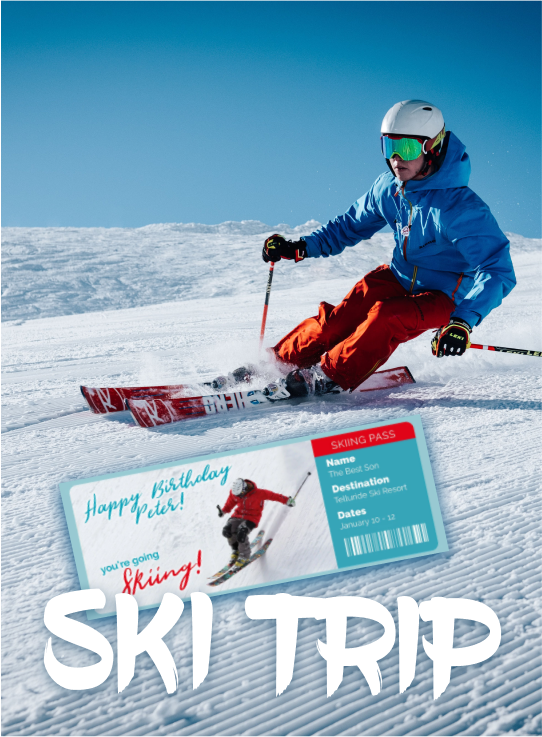 Below you will find a tentative list of the events for the upcoming Celebration.
It is your responsibility to double check this exact page for updates 1 Week prior to event: We reserve the right to update or modify our event Listing.
If you have a package with us, unless stated otherwise, all events below are included in your package, there is no need to purchase a party pass.
Party pass only options are not guaranteed to be available.
However, if and when available, a link to purchase will be at the Bottom of this page
Note:
All Events Will Happen In The Convention Center Unless Otherwise Noted.
For Those At Host Hotel Breakfast Daily Confirm Times On Arrival
Group Dinners – You Purchase Your Own Food & Drinks
Ski & Tubing Do Not Include Transportation, However if seats are available you can ride up
Party Bus Is Primarily For Those That Purchased & Will Have Priority When Offered
Thursday 
10p – 1a – Caribbean / Glo – Silent Party – Funky Buddha NightClub
3909 Parkway, Pigeon Forge, TN 37863

Friday  
Breakfast

5p -7p Rep Your City | State | Team – Welcome Reception




Cards | Games | More

7p -8p Speakeasy Stage Night

8p -8:45p Live Band
FRIDAY NIGHT 
Doors Open 10:30 – 3a
All Black Party – 

Hosted By: YOUNG DRO


Mr. 

Shoulder Lean

 & 

Car Ain't Got No Roof 

Himself
Doors Open 2:30a
3a – until – 

Caribbean Whine

  Fete' Heated Pool Party Theme ( Wear Caribbean Colors )
( Afrobeats – Reggae – More)
Saturday 
Breakfast
1:30p -4:30p Trap & Paint – Featuring Art From 16 yr old 

Lachelle Allen

2:30-5p  You Play To Much – Board & Card Games Room
Optional Shopping Tanger Outlets – See Schedule below 
Bus Boards: Party Bus People Only
9a-:930 – People Who Purchase Party Bus Only
Departs 9:45a –
Pick Up From Tanger

: 12:30p Every One ( one time pick up)
Other Options Not Supported By Bus:
The Island In Pigeon Forge, The Escape Room, Wax Museum, Upside Down House & More
SATURDAY NIGHT
Majestic Theater (located next door to the hotel)
Food & Drinks Available For Purchase All Night-  2330 Parkway, Pigeon Forge, TN 37863

VIP SEATING FOR SHOW CAN BE DONE BY SIMPLY PREPAYING FOR YOUR MEAL
NOTE: THERE IS A FULL MENU ON SITE BUT PRE-ORDERING ONE OF THE MEALS LISTED GIVES YOU
RESERVED SEATS – NO RUSHING TO GET THERE
FOOD SERVED – VERSES STANDING IN LINE TO GET YOUR FOOD
HERE IS THE LINK IF YOUR INTERESTED:
https://thegrandmajestictheater.square.site/shop/urban-ski-weekend/26
Doors Open 6:30p
7p -7:15p  Introductions – BET Red Carpet Host: Jay Woods 

7:15p-7:45p  Black Film Review

7:45p-8:15p Spoken Word Concert – Hosted By 

Emmy Award

 Winning Poet

 Georgia Me 

8:15p-8:30 INTERLUDE

8:30p-9:30p Who Pooted Comedy Show – Do Not Miss This Funny!

Doors Open 11p – 3a –

 Back At Hotel 

The DJ Self from LOVE & Hip Hop NYC
ALL WHITE SNEAKER BALL- Hosted By: TRAVIS PORTER
The 

"Ayy Ladies

" and "

Bring In Back

 &

 Make It Rain 

Group Live

WE WANT ONLY

 THE COLDEST PAIR OF SNEAKERS ON EVERYONE!
THE OUTFIT IS WHITE, SHOES ARE THE FOCUS!

3a  After Party STEAM!!  HEATED Pool Party!!  –  Wear What You Dare!
Sunday Morning
SKI EXCURSION DAY  – 9a-5p
EVERYONE LOAD BUS OR DRIVE & HEAD UP FOR A DAY IN GATLINBURG!
THIS IS WHEN:

ALL SKI EXCURSION | TUBING & WINE TASTINGS &
SHOPPING TAKES PLACE
DRIVERS:
WANT TO FOLLOW US?  (MEET UP IN FRONT OF HOTEL 9:30)
Party Bus People Load Times:
9a-:930 – People Who Purchase Party Bus Only
9:30-9:45 – Anyone, In An Open Seat
Departs 9:45a –
SKI EXCURSION $150 Per Person (Pay On Hotel Arrival Day) – Cash or Cash App Only
Ski Excursion


Ober, Gatlinburg
Ski Includes Class & Ski Equipment
TUBING – $125 Per Person (Pay On Hotel Arrival Day) – Cash or Cash App Only
GROUP TIME:
1p – 2:30 is your block of time. ( suggest going up with everyone else)


YOU CAN NOT START BEFORE OF AFTER THOSE HOURS.

Locker | Ski Outfits –  Available For Rent ( ASK ABOUT COST)
Lockers: $10 for the day | Basic Ski Outfits Rentals range from $10-$12
Book On Location * Deposits Required * Not included
WINE & SHINE FREE ALL DAY Wine & Spirit Tour Of Gatlinburg
OWN YOUR OWN – WALKING TOUR
FREE GIFT AT THE END OF TASTING
INSTRUCTIONS:
( MUST HAVE ID)
START AT SUGARLANDS DISTILLERY
PROCEED TO BOOTLEGGERS HOMEMADE WINE.( IMPORTANT) REQUEST A WINE PASSPORT FROM THEM
LOCATED STEPS AWAY TO THE RIGHT OF SUGARLANDS
FOLLOW THE MAP TO OTHER WINE PLACES
SUGARLANDS CELLARS * LITTLE BEAR

GET ALL 3 STAMPS AND WIN A FREE GIFT AT THE END


AFTER SKI DAY – GROUP DINNER 
5:30- 9p Hard Rock Takeover ( Food & Drink For Purchase ) – 2050 Parkway

7p Live Band – Roscoe Jenkins Band

10p – 2a – THE SEXY, SULTRY,  SINFUL SUNDAY PJ PARTY!!
IF YOU MISS US THAT DAY & FIND YOUR WAY TO GATLINBURG AND YOU HAVE A
SKI OR TUBING PACKAGE 
Go To 

This STARTING Address:  1001 Parkway Gatlinburg TN, 37738
DO NOT GO To This Address:  1339 Ski Mountain Rd,
EVERYONE ELSE: 
Start your day at Sugarlands Tasting – Parking Is Next Door.
805 Parkway, Gatlinburg, TN 37738
GATLINBURG PARKING: 
PARKING IS $10-$20 ALL DAY
PARK ONCE & WALK EVERYWHERE
DECIDING ON WHICH TO DO? 
Do The SKI Excursion – Most Popular
( includes everything all you need is gloves & Warm Cloths Even Includes beginners ski lesson and beginner slopes)
Snow Tubing –
Thrill Seekers Who May Wanna Ski But Can't Or To Scared
Walking Wine & Shine Tour – Collect Stamps From Each Wine Tasting Location For A Prize At The End.