HOTEL: WYNDHAM GRAND - ATHENS

EVENT DATE:
Sept 1 - 7, 2021

7 days & 6 Nights

Travel Agents Welcome

Land & Sea Takeover
All In One
EVENT LOCATION:
ACCOMENDATIONS:
Land: Wyndham Grand Hotel Athens

Sea: The Olympia CruiseLiner

BEST AIRPORT:
AIRPORT TRANSFERS:
FREE w/ ontime
payments $60 w/o

AIRFARE INCLUDED:
No
(can be added at 3rd payment)

PASSPORT NEEDED:
YOUR PACKAGE WILL INCLUDE:
ALL LAND & SEA ACCOMMODATIONS


THE ENTIRE ITINERARY BELOW


ALL VENUE TRANSPORTATION


MOST MEALS (SEE ICONS BELOW)

PREMIUM DRINK PACKAGE ON CRUISE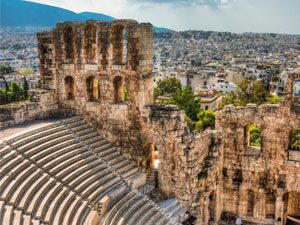 DAY 1 ATHENS, GREECE
Welcome to Athens! At 6 pm, meet your traveling companions for a welcome drink with your Tour Director.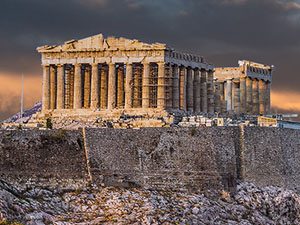 DAY 2 ATHENS
Sightseeing with a Local Guide features a visit to the world-famous ACROPOLIS. Check out the Parthenon, the Erechtheum with its Porch of Maidens, the Temple of Athena Nike, and enjoy a glimpse of the Temple of Olympian Zeus and much more.
How about a Greek dinner tonight? Dinner on us tonight w/ on time payments
 Breakfast  
Dinner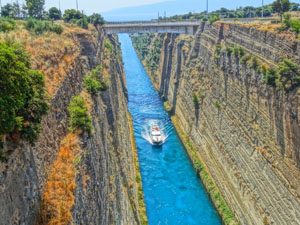 DAY 3 ATHENS–LAVRION/PIRAEUS (EMBARKATION)–MYKONOS
This morning, head for Lavrion/Piraeus, where you will sail into the deep-blue waters of the Aegean Sea. Later, dock at the mountainous island of Mykonos with its windmills & dazzling white houses. Then we give you free time to wonder before re-boarding the cruise-liner.
 Breakfast  
Lunch 
Dinner
.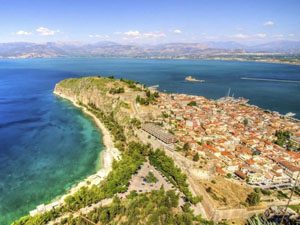 DAY 4 CRUISING: KUSADASI, TURKEY–PATMOS, GREECE
Two ports of call today. First, Kusadasi on the Turkish coast. Visit the fascinating Greek, Roman, and Byzantine excavations of EPHESUS. Next, discover the tiny Greek island of Patmos, where St. John the Divine wrote the Revelation.
 Breakfast  
Lunch  
Dinner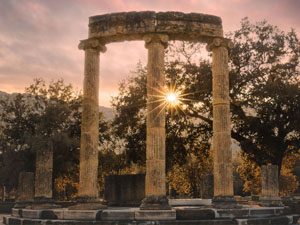 DAY 5 CRUISING: HERAKLION, CRETE–SANTORINI, GREECE
First port of call today is Heraklion on Crete. A few miles away is KNOSSOS, the center of the 3000 BC Minoan civilization. Afternoon call (weather permitting) at Santorini, the "Black Pearl of the Aegean" with free time to explore.
 Breakfast  
Lunch    
Dinner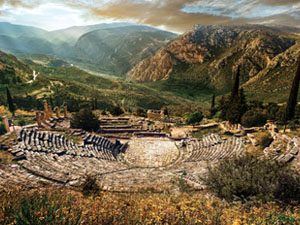 DAY 6 LAVRION/PIRAEUS (DISEMBARKATION)–ATHENS
After breakfast on board, disembark at Lavrion/Piraeus and return to Athens. Tonight is your chance to join an optional dinner at a local restaurant which is included.
 Breakfast    
Dinner Optional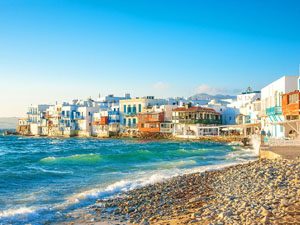 DAY 7 ATHENS
Your vacation ends with breakfast this morning.
 Breakfast
Important Notes:
Airfare can be booked with us at the time of your 3rd payment. Price will vary of course depending on your location, average ticket (through us) $700- $800
If you need to break up the "final" payment simply give us a call for options
HOLDING creates a VIP account link for all traveling with you. With link, guest can make payments & see package details. All payments per person.
Pay $25.00
Today To Hold Your Package
Pay $350.00 on

11/17/20

Pay $400.00 on

01/12/21

Pay $450.00 on

02/09/21

Pay Final Payment on

03/16/21
*All "Holding Payments" are not apart of the package cost. The "Holding Payment" holds the package for your while you make payments.
*Registration payments are not apart of the package cost. The registration payment holds the package while you make payments | creates a group account & takes package out of inventory.
Start Here: Hold Your Package Below